Modeshift STARS is the centre of excellence for the delivery of effective active travel plans. STARS Education is the national awards scheme that recognises schools that have shown excellence in supporting cycling, scooting, walking, and other forms of sustainable travel.
Schools across England are encouraged to take part in the scheme to increase levels of sustainable and active travel to create a safer and cleaner environment. Not only will they create a better environment, but they will also be improving the health and fitness of children and young people.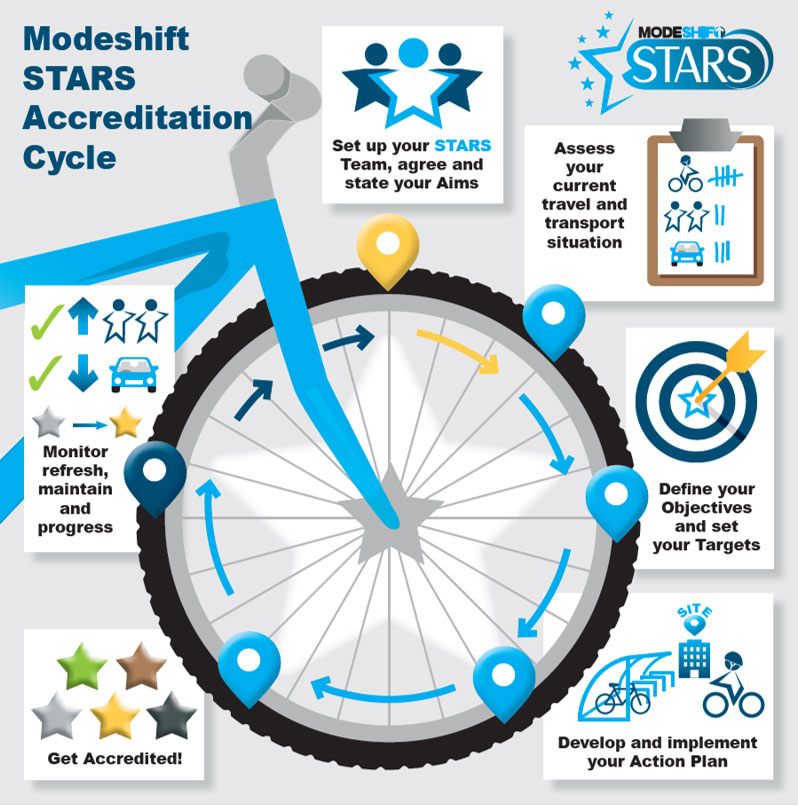 The free and easy-to-complete scheme allows schools to access an online platform to meet all their travel plan needs. A travel plan is designed to reduce car usage to and from any given site. Modeshift encourages schools to take part in Road Safety initiatives such as Bikeability, Pre Pedal, Learn to Ride, and anything as simple as an Assembly.
First Step Cycle will provide your school with all the support you require. We can provide in-person or online support, and we have created guides and packages to help you achieve initiatives. Often schools will be completing several initiatives to achieve accreditation, which makes the scheme so good and easy for schools to be a part of. Gaining accreditation is a chance for your school to show off how amazing you and your school community are.